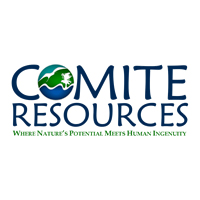 Manti began its relationship with Comite Resources, Inc. (CRI) in 2004. Comite's cutting-edge, innovative wetland restoration approach aligned with Manti's goals of adding an environmental company to its portfolio. Comite runs independently, while benefiting from Manti's expertise and support when needed.
Comite Resources, Inc. is not only a leader in creating sustainable assimilation wetlands, but also provides many other services, including:
Carbon Sequestration
Coastal Sciences & Engineering
Construction Services
Economic Analyses
Engineering & Design
Environmental Monitoring
Environmental Sciences & Engineering
GIS Mapping
Non-point source pollution evaluations
Planning Services
Project and Program Management
Research and Development
SWIPP designs and permitting
Water and Effluent Management
Wetland Assimilation
Wetland Creation and Enhancement
Comite has established itself as an expert in understanding wetland environments since 1998. Their scientific expertise, combined with a unique approach to wetland assimilation, has proven to be a viable source for many communities. By designing and helping to implement site-specific wastewater effluent strategies and management solutions for individual communities, Comite is able to restore wetlands and sensitive ecosystems. Comite customizes solutions for each client and works with them to accomplish their goals. Their scientific expertise and experience are an integral part of their environmental project teams. In addition to wetland experience, Comite performs all other environmental services, as well.
Comite Resources Gallery
---